$this->client_header$this->client_footer$this->homepage_style$this->client_header_responsive_style
City of Industry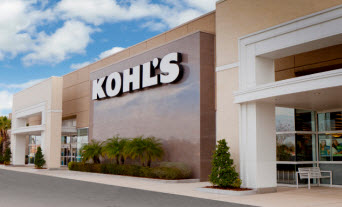 Wednesday
9:00am

-

10:00pm
Thursday
9:00am

-

10:00pm
Saturday
9:00am

-

10:00pm
Store Services
Amazon Returns Outpost

In-Store Pickup

Wifi Enabled

Energy Star

Self Returns

Used Clothing Take-Back
Store Features
Little Co.

FLX

Kids Room Shop
Skip link
Kohl's City of Industry Department & Clothing Store
Industrious Shopping Awaits
If "Kohl's City of Industry" sounds a little bit like a dramatic movie title to you (it does to us!) it would be fitting for this southern California setting. City of Industry, CA has been the location of some iconic film scenes, particularly the Twin/Lone Pine Tree(s) Mall featured in the Back to the Future films. Although the Kohl's in City of Industry is not close to the immortalized Puente Hills Mall, you can find plenty of deals on plutonium, clothing, accessories, home goods and more (just kidding about the plutonium, sorry Doc Brown).
City of Industry was founded in part by the Workmans, an industrious ranching couple, and their grandchildren the Temples, who discovered oil on the 49,000 acre property. Today the Workman and Temple Family Homestead Museum, free and open to the public, preserves the historic ranch and helps tell the story of how City of Industry came to be. Incorporated in 1957, the city still follows its planning and development guide created in 1971. In addition to hosting TV and movie crews periodically, City of Industry also welcomes manufacturing and industrial endeavors, maintains the Industry Hills Expo Center and holds an annual Charity Pro Rodeo.
Kohl's City of Industry is located near the intersection of Valley Boulevard and Grand Avenue, not far from CA-57 and CA-60. Accessible by the 194 and 280 buses, and convenient to the nearby Walnut and Pomona communities, you can find everything you need for your home and family at Kohl's City of Industry.
Find another store nearby
Ratings and Reviews for Kohl's City of Industry